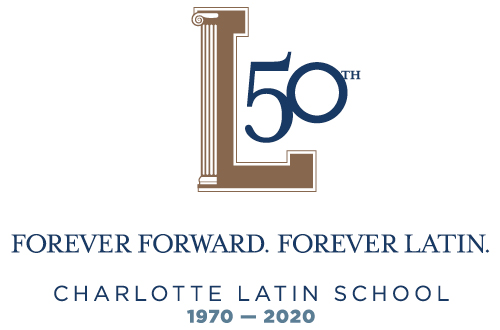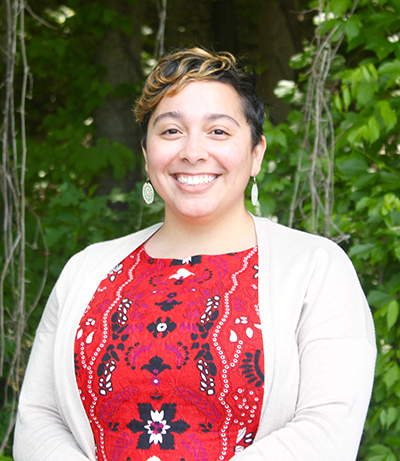 For Immediate Release:
Tuesday, May 19, 2020
Latoya Pousa Named Charlotte Latin School's Next Director of Diversity, Equity, and Inclusion
Charlotte, N.C. – Charlotte Latin School has named Latoya Pousa the next Director of Diversity, Equity, and Inclusion. Pousa was previously at Charlotte Preparatory School (Charlotte Prep) in Charlotte, NC, where she was most recently the Director of Community Life. At Charlotte Prep she also held the positions of Camp Prep Co-Director, Lower School Diversity and Inclusion Representative, Camp Prep Coordinator, and Third-Grade Teacher. Prior to working at Charlotte Prep, she taught third and fifth grade at Albemarle Road Elementary in Charlotte with Teach for America, and was Pre-School Lead Instructor at Ragsdill Schools in Houston, TX. Pousa also has community support and outreach experience in Charlotte with the Mecklenburg County Community Support Services Women's Commission, where she was an intern, and at Turning Point Services, Inc., in Monroe, NC, where she was a habilitation technician, working with individuals with special needs.

Dr. Sonja Taylor, Assistant Head of School for K–12 Curriculum and Instruction, Equity, and Strategic Initiatives, said of Pousa's appointment:
I am thrilled that Latoya is joining CLS as the Director of Diversity, Equity, and Inclusion. Her background in social work coupled with diverse teaching and leadership experiences in public, charter, and independent school settings have prepared Latoya to effectively advance Latin's firmly established commitment to multicultural education, whole-child development, and a welcoming campus climate for all community members. Latoya's solid interpersonal skills and her genuine dedication to student-centered learning and positive identity development were evident throughout the interview process. As she draws upon these strengths, I believe Latoya's efforts will elevate our students' voices in the classroom and position them as culturally-competent leaders in the broader Charlotte community.
Pousa has a long history of involvement in the Charlotte community and with organizations at the local, regional, and national levels. Her affiliations include Luminaria Learning Solutions, Life Navigator Program Implementation Support Coach (2019-Present), Teach for America Alumni, Board Member (2018-Present), SolidShe Mental Health Awareness Advocate (2017-Present), Break the Cycle, Board Member (2017-2019), LoveSpeaksOut Teen Dating Violence Speakers Bureau, Member (2011-Present), Charlotte Magazine Face of Lifelong Education, Feature (2016), Pearls for Creative Wellness, Domestic Violence Exhibit Speaker and Contributor (2014-2015), to list but a few.
About her appointment at Latin, Pousa said,
I am excited and honored to build upon Dr. Taylor's work in the areas of diversity, equity, and inclusion. Charlotte Latin is a vibrant community that consistently embraces new people, perspectives, and best practices. I look forward to collaborating with internal and external stakeholders to develop strategies and initiatives that not only enhance school culture, but also afford students the opportunity to explore identity development and civic responsibility in a rapidly changing city.

I have lived in Charlotte most of my life and it is home for me. It is a city that attracts people because of its rich diversity and small-town feel. This makes it an ideal place to appreciate multiculturalism.
Pousa holds a Social Work B.S.W. with a minor in Women's Studies and Sociology, from UNC Charlotte.

Chuck Baldecchi, Charlotte Latin Head of School, said, "Latoya's strong connection to the greater Charlotte community coupled with her experience in diversity, equity, and inclusion work made her our ideal candidate. I look forward to working with her at Latin to expand our initiatives."
# # #
About Charlotte Latin School
Founded in 1970, Charlotte Latin School is an independent, coeducational, non-sectarian, college-preparatory, day school serving approximately 1,400 students in transitional kindergarten through grade twelve. Charlotte Latin does not discriminate on the basis of sex, race, color, religion, sexual orientation, or national origin in the administration of its educational programs, admissions policies, employment practices, or other school-administered programs. For more information, contact Susan Carpenter or visit www.charlottelatin.org.